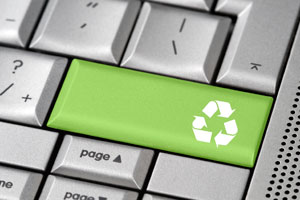 Electronic Waste Warning
If it plugs in, charges up, or takes batteries, it can't be disposed of in your trash because it could harm you or the environment. Find out about electronics regulations.
This section shows you how to recycle old electronic devices and related items like cables, DVDs and more.
Laptop Computers

With their portability and convenience of use, laptop computers have quickly grown in popularity over the past few years. Coffee shops, airports, college lecture halls -- they're everywhere!
If your current laptop no longer works or you're due for an upgrade, consider these repair and reuse options. Laptops can also be recycled at one of the collection sites below.
Where to go
Related Materials
Related Articles