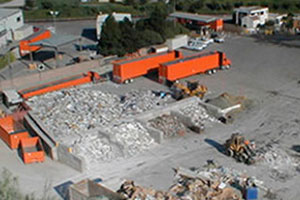 About Locations
Please contact locations directly if you have questions. Many sites are private companies and non-profits not affiliated with the County. Only they can answer all your questions.
Locations marked with a "*" are run by the County of Santa Barbara, creators of LessIsMore.org.
Vandenberg Air Force Base Balfour Beatty Communities Self-Help Store
Address:
603 Juniper Street
Phone:
(805) 734-1672
Open to military family housing residents only. Accepts a variety of hazardous waste, including compact fluorescent bulbs, fluorescent lights, latex and oil-based paint, motor oil, oil filters, and household and automotive batteries.
Also accepts carpet, cooking oil, household batteries, empty propane tanks, and tires from base residents only for recycling. Also accepts various types of electronic equipment (office, audio, and video) for recycling. In addition, CDs and DVDs are accepted for recycling.
A materials exchange program is also operated for the acceptance of paints (oil-based and latex), cleaning supplies, pesticides, and home improvement products that are made available for free. Open Monday through Friday from 8:00 a.m. to 5:00 p.m. and on Saturday from 8:00 a.m. to 12:00p.m.
Materials Accepted