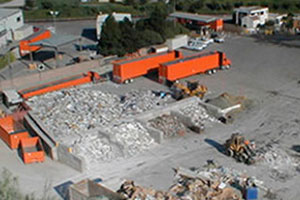 About Locations
Please contact locations directly if you have questions. Many sites are private companies and non-profits not affiliated with the County. Only they can answer all your questions.
Locations marked with a "*" are run by the County of Santa Barbara, creators of LessIsMore.org.
Sony Trade-In and Recycling Program
Address:
Website:
http://store.sony.com/webapp/wcs/stores/servlet/ContentDisplayView?hideHeaderFooter=false&storeId=10151&catalogId=10551&langId=-1&cmsId=tradeup
Take-Back program:
Through its Take Back Recycling Program, Sony will accepts various types of electronic equipment of any brand that will be refurbished for reuse or for recycling. If the equipment has trade-in value, the consumer will be sent a Sony gift card, redeemable at a Sony store or its website
In addition, Sony offers a Green-Fill in-store recycling program. Under this program, consumers may drop off small used electronics of any brand, free of charge at recycling kiosks available at Sony stores around the country. This includes laptops and tablets, cell phones, cameras, camcorders, DVD/CD players, gaming devices, and portable music players and there is no purchase requirement.
Materials Accepted