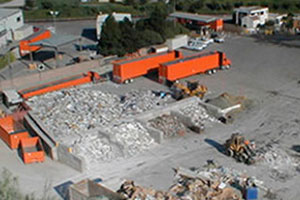 About Locations
Please contact locations directly if you have questions. Many sites are private companies and non-profits not affiliated with the County. Only they can answer all your questions.
Locations marked with a "*" are run by the County of Santa Barbara, creators of LessIsMore.org.
The Big Green Box
Address:
125 East Commercial Street, Suite A
Phone:
(877) 461-2345
Website:
http://www.biggreenbox.com/
Email:
info@biggreenbox.com
Consumers and businesses may order a box to collect household batteries and small, portable electronic equipment (e.g. cell phones, MP3 players, tablets, hand-held power tools, and miniature laptops or computers. Once the box is full, the customer can call FedEx to have the box picked up and shipped for free to the Big Green Box for the recycling of the materials.
Materials Accepted