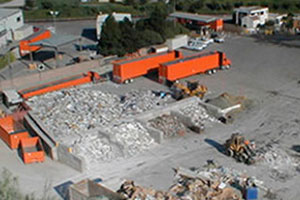 About Locations
Please contact locations directly if you have questions. Many sites are private companies and non-profits not affiliated with the County. Only they can answer all your questions.
Locations marked with a "*" are run by the County of Santa Barbara, creators of LessIsMore.org.
City of Carpinteria ABOP Center
Address:
5775 Carpinteria Ave
Phone:
(805) 880-3415
The center is open the second and fourth Saturdays of each month from 9 a.m. to 1:00 p.m. The center will accept used motor oil and oil filters, antifreeze, batteries of all types, latex and oil-based paint, compact fluorescent bulbs, mercury-containing thermostats, and up to three electronic items (small appliances okay but no large appliances) per household free of charge.
For more information, please call Monday through Friday from 8:00 a.m. to 4:30 p.m.
Materials Accepted