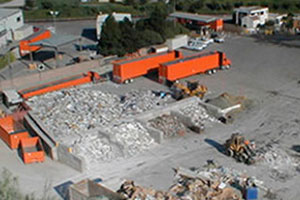 About Locations
Please contact locations directly if you have questions. Many sites are private companies and non-profits not affiliated with the County. Only they can answer all your questions.
Locations marked with a "*" are run by the County of Santa Barbara, creators of LessIsMore.org.
Earth911.com – Information Only
Address:
3481 Plano Parkway
Phone:
(800) 253-2687 (CLEANUP)
Website:
http://earth911.com/
This website provides comprehensive information on how and where materials in the following categories may be recycled: automotive, construction, electronics, glass, household hazardous waste, metal, paper, plastic, and various household items/materials. Earth911 strives to encourage consumers to reduce, reuse, and recycle and publishes articles in such categories as: home and garden, food, work, health, style, art and entertainment, and technology.
Materials Accepted