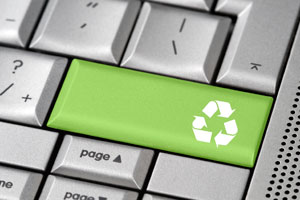 Electronic Waste Warning
If it plugs in, charges up, or takes batteries, it can't be disposed of in your trash because it could harm you or the environment. Find out about electronics regulations.
This section shows you how to recycle old electronic devices and related items like cables, DVDs and more.
Office Equipment

Home office equipment like printers, scanners, copiers, and fax machines should be recycled along with the rest of your electronic waste. Don't forget that old electric typewriter, too!
Where to go
Related Materials
Related Articles