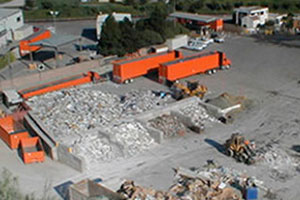 About Locations
Please contact locations directly if you have questions. Many sites are private companies and non-profits not affiliated with the County. Only they can answer all your questions.
Locations marked with a "*" are run by the County of Santa Barbara, creators of LessIsMore.org.
City of Santa Maria Landfill, aka City of Santa Maria Regional Landfill
Address:
2065 East Main Street
Phone:
(805) 925-0951, ext. 7270
Accepts a variety of recyclables such as aluminum, brass, bronze, colored paper, glass containers, junk mail, magazines, metal cans, newspapers, paperback books, paperboard, hard plastics nos. 1 through 7, and white paper/office paper. Agricultural film is also accepted for recycling.
Also accepts a variety of electronic equipment from households and businesses such as audio, visual, computer, and office equipment (e.g. desktop computers and peripherals, laptop computers, printers, copiers, scanners, fax machines, portable electronics such as MP3 Players, cell phones, small appliances such as vacuums, hair dryers, electric shavers, televisions and computer monitors, and video game systems.
Other materials accepted for recycling include large appliances, asphalt, brass and bronze, bricks, cast iron, concrete, copper, gravel, masonry, roofing materials (Spanish clay tiles), sand, steel, tin, soil, tires, untreated wood and pallets, and yard waste (including Christmas trees). Facility also accepts textiles to be reused as clothing, cut into rags for industrial reuse, or converted into carpet padding to be used for industrial purposes.
Non-friable asbestos is accepted by appointment only. Please call ahead for testing requirements, disposal approval, and to receive instructions on how to package and transport this material.
Accepts mattresses and box springs for free, up to five (5) units per day per individual, as part of California's Mattress Stewardship Recycling Program.
The Landfill is open every day from 7:00 a.m. to 4:00 p.m.
Materials Accepted