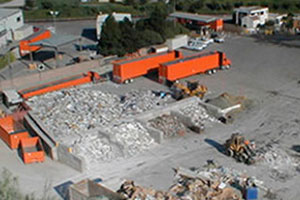 About Locations
Please contact locations directly if you have questions. Many sites are private companies and non-profits not affiliated with the County. Only they can answer all your questions.
Locations marked with a "*" are run by the County of Santa Barbara, creators of LessIsMore.org.
Goodwill Industries of Santa Barbara (Drop-Off Location Only)
Address:
335 S. Milpas Street
Phone:
805-899-3807
Website:
www.goodwillvsb.org
Please note: This site is temporarily closed to the public due to COVID-19 precautions.
The donation center is located in the Tri-County Produce parking lot and is open from 9:00 a.m. to 5:30 p.m. daily.
The location serves as a drop-off site only (no store) and accepts a variety of materials from South Coast communities, such as arts and craft supplies, books, ceramics, clothing, furniture, household goods, jewelry, musical instruments, sporting goods, small appliances in working and non-working condition (e.g. toasters, hair dryers, shavers, electric toothbrushes), stuffed animals, games, and commercially produced compact disks, DVDs, and audio and video tapes.
The donation center also accepts a variety of electronic equipment, both working and non-working, such as computers, monitors, printers, copiers, scanners, fax machines, CD and DVD players, VCRs, and speakers.
NOT ACCEPTED: No metal office furniture, large appliances, toys, infant car seats, cribs, mattresses, pillows, box springs, waterbeds, building materials, bicycle parts, gas powered yard tools, hazardous waste, blinds, shutters, food, magazines, pianos, or organs.
Materials Accepted