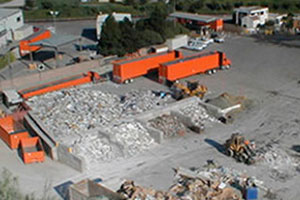 About Locations
Please contact locations directly if you have questions. Many sites are private companies and non-profits not affiliated with the County. Only they can answer all your questions.
Locations marked with a "*" are run by the County of Santa Barbara, creators of LessIsMore.org.
Santa Barbara Computer Recycling
Address:
5378 Dariesa Street
Phone:
(805) 453-0437
Website:
www.SBRecycle.com
Email:
info@sbrecycle.com
For a fee, will pick-up a wide variety of electronic equipment for recycling from households and businesses such as computers, computer monitors, printers, fax machines, scanners, copy machines, televisions, radios, video and audio cassette recorders, turntables, amplifiers, compact and digital video disk recorders and players, speakers, telephones (including cell phones), and small appliances such as toasters, toaster ovens, vacuums, hair dryers, etc. Also collects compact disks and digital video disks for recycling. Serves Santa Barbara and Ventura counties.
Materials Accepted