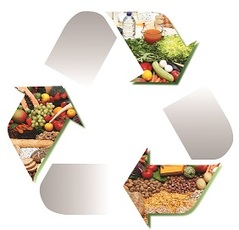 Organics
Reducing organic waste is a top priority for Californians and us here in Santa Barbara County. Cutting back on food waste and putting yard trimmings into our green bins are great ways to divert waste from the landfill. Find out more about yard waste recycling, composting, food waste reduction, and other ways to reduce organic waste in this section.
Organics Are a Big Deal
Would you believe that California generates approximately 20 to 30 million tons of organic waste every year? It represents two-thirds of our waste stream, making it by far the biggest category of waste produced in our state.
Here in Santa Barbara County, residents and businesses can take advantage of numerous local programs to reduce organic waste. Check out our Yard Waste program, Home Composting program, and Food Forward program:
What Else Is In This Section?
A complete list of pages can be found below. Click the links to navigate, or use the search box to find a specific topic.
Related Events
August 8, 2019

November 11, 2019
Related Articles