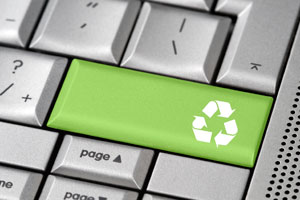 Electronic Waste Warning
If it plugs in, charges up, or takes batteries, it can't be disposed of in your trash because it could harm you or the environment. Find out about electronics regulations.
This section shows you how to recycle old electronic devices and related items like cables, DVDs and more.
Cassette Tapes and VHS Videos Recycling and Reuse
Bring your old cassette tapes and VHS videos to one of the collection sites below to be reused. If your tapes are unusable, drop them off at one of Santa Barbara County's Transfer Stations for recycling. These locations are also listed below.
Where to go
Santa Barbara Area (1)

Goleta & UCSB Area (1)

Santa Ynez Valley (1)

Santa Maria Valley (2)

Outside Santa Barbara County (1)
Related Materials
Related Articles