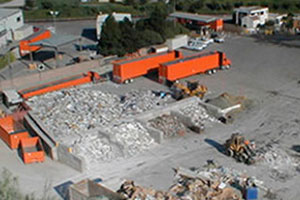 About Locations
Please contact locations directly if you have questions. Many sites are private companies and non-profits not affiliated with the County. Only they can answer all your questions.
Locations marked with a "*" are run by the County of Santa Barbara, creators of LessIsMore.org.
Waste Management
Address:
97 Commerce Drive
Phone:
(805) 688-7456
This Waste Management facility accepts the following items for proper recycling and disposal:
- Antifreeze
- Batteries (household and auto)
- Motor oil and oil filters (up to 20 gallons a day)
- Agricultural oil (up to 55 gallons a day)
- Latex and oil-based paint (up to 5 gallons a day)
This facility also accepts appliances, mattresses (up to 4 per trip), cardboard, metal cans, clean aluminum foil, color and white paper, glass containers, magazines/catalogs/junk mail, newspapers, paperboard, wooden pallets, and hard plastics #1 through #7.
In addition, the facility accepts various types of electronics and small appliances for recycling such as computers, televisions, printers, copiers, fax machines, scanners, multi-purpose machines, CD and DVD players, VCRs, speakers, vacuums, blenders, hair dryers, holiday lights, and toasters.
Hours: Wed through Sat, 8:30 a.m. to 5:00 p.m.; closed from 11-11:30 a.m.
Materials Accepted