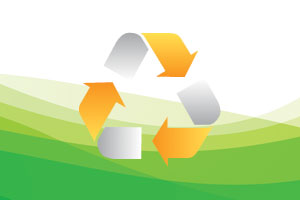 This is THE Guide
The Less Is More Guide is the information behind, and the inspiration for, LessIsMore.org. If you need to carry a hard copy of the guide or would like to save most of the information from LessIsMore.org on your computer, you are in the right place.
The County of Santa Barbara started publishing this guide for the community in the early 1990s. Nearly 30 years later, we're still producing a new version every year.
To serve all members of our community, the guide is produced in English and Spanish during alternating years.
This page allows you to view the guide electronically. Think of it as downloading a version of LessIsMore.org for your home computer.
If you'd like a hard copy of the guide, please contact us to request one.
What about the information on LessIsMore.org?
LessIsMore.org is the most up-to-date version of the Recycling Resource Guide. Any changes to the guide that occur between printings are made on this site, so consider the information you find here to be the most accurate.
That said, the guide does contain information not currently on LessIsMore.org, such as where to buy recycled content products. These resources will eventually be added to LessIsMore.org.