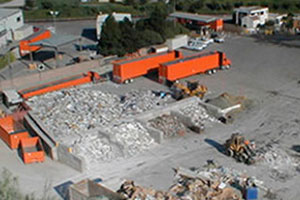 About Locations
Please contact locations directly if you have questions. Many sites are private companies and non-profits not affiliated with the County. Only they can answer all your questions.
Locations marked with a "*" are run by the County of Santa Barbara, creators of LessIsMore.org.
Waste Management Incorporated, Think Green from Home
Address:
Website:
http://www.thinkgreenfromhome.com/ThinkGreenFromHome.cfm
Consumers may purchase separate kits to collect fluorescent tubes and light bulbs, household batteries, and sharps to be recycled. The following types of household batteries of nine volts or less are accepted: alkaline, carbon-zinc, NiCad, NiMH, silver exide, and mercury. Shipping is free and consumers receive an e-mail message confirming that the material has been recycled. They also automatically receive a replacement kit. Recycling kits are also offered to consumers to collect metal cans, cardboard, paperboard, paper, plastic bottles and jugs, and juice/milk cartons.
Materials Accepted