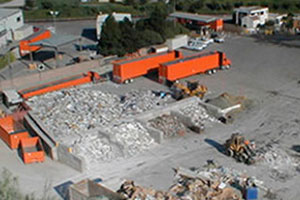 About Locations
Please contact locations directly if you have questions. Many sites are private companies and non-profits not affiliated with the County. Only they can answer all your questions.
Locations marked with a "*" are run by the County of Santa Barbara, creators of LessIsMore.org.
*South Coast Recycling and Transfer Station
Address:
4430 Calle Real
Phone:
(805) 681-4345
Website:
https://www.countyofsb.org/1241/South-Coast-Recycling-Transfer-Station-S
Special COVID-19 Note: Please read our post here about the status of County transfer station operations during COVID-19 social distancing mandates.
Please note that our facilities are switching to a new register software and many of our stored vehicle weights need to be re-entered. Due to this process, wait times may be longer than usual. You can help speed up the process by having your I.D. ready in case your vehicle needs to be reweighed. We appreciate your patience and expect these delays to be temporary while we get the new system up and running.
Accepts the following materials from South Coast and Santa Ynez Valley residents for free: automotive batteries, large appliances (white goods), holiday lights and all types of household electronics and small appliances.
Additionally, the following materials are accepted for a fee (please see our fee schedule by clicking here): scrap aluminum, aluminum cans, asphalt, brick, cardboard, concrete, drywall, fluorescent lights (up to 50 bulbs at a time), glass containers (no window panes), gravel, magazines and junk mail, metal, metal cans, newspapers, white and color paper, paperboard, propane tanks, hard plastics #1 through #7, tires, wood pallets, and wood.
Empty propane tanks with the valve removed are also accepted for recycling.
Also sells discounted
Earth Machine composting bins
for $45 each.
Accepts
mattresses and box springs
for free from residents, up to five (5) units per day per individual, as part of California's Mattress Stewardship Recycling Program. Businesses are charged the Hard to Handle rate.
Households may obtain free mulch for their homes and gardens by accessing a pile that is maintained at the South Coast Recycling and Transfer Station. Also, for a fee, qualified trucks (no pickup trucks or trailers) may be loaded with large amounts of mulch. For more information, please call (805) 681-4345.
Finally, the County will also deliver mulch for a fee in a dump truck, a roll-off truck, or a semi-truck, after a Purchase Agreement/Liability Waiver form has been signed. To schedule a delivery of mulch, please call (805) 681-4981.
Hours of Operation
Facility is open Monday through Saturday from 7:00 a.m. to 5:00 p.m.
Fees
For information on fees, visit our Public Works website.
Check out the video below for a virtual tour of this location!
Materials Accepted