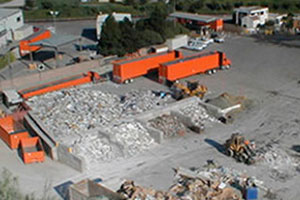 About Locations
Please contact locations directly if you have questions. Many sites are private companies and non-profits not affiliated with the County. Only they can answer all your questions.
Locations marked with a "*" are run by the County of Santa Barbara, creators of LessIsMore.org.
Staples
Address:
7015 Marketplace Drive
Phone:
(805) 961-8093
Accepts for free from South Coast communities rechargeable household batteries, cell phones,PDAs, and printer cartridges for recycling. Also accepts for free office electronics (up to six items per day) such as computers, computer monitors, printers, scanners, fax machines, copiers, multi-purpose machines for recycling. Sells office paper, notebooks, file folders, envelopes, pads, calculator rolls, post-it notes, toner cartridges, napkins, bathroom and facial tissue, paper towels, dispensers, pens, pencils, scissors, filing and storage containers, recycling containers, and address labels that contain recycled-content.
Materials Accepted