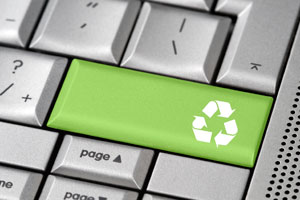 Electronic Waste Warning
If it plugs in, charges up, or takes batteries, it can't be disposed of in your trash because it could harm you or the environment. Find out about electronics regulations.
This section shows you how to recycle old electronic devices and related items like cables, DVDs and more.
Phones

With many households now relying solely on cell phones as their "home phone", you may be looking to get rid of your old land-line telephone. The wiring inside contains metals that can be recycled, so be sure to take your old phone to one of the electronics collection sites below.
Where to go
Related Materials
Related Articles