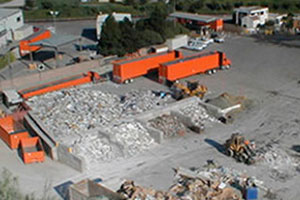 About Locations
Please contact locations directly if you have questions. Many sites are private companies and non-profits not affiliated with the County. Only they can answer all your questions.
Locations marked with a "*" are run by the County of Santa Barbara, creators of LessIsMore.org.
City of Lompoc Household Hazardous Waste Collection Facility
Address:
1585 N. "V" St
Phone:
(805) 875-8024 or (805) 875-8027
Please note: Due to COVID-19, this site is only accepting paint by appointment only.
Accepts a variety of hazardous waste, including aerosol cans with contents, antifreeze, friable and non-friable asbestos, batteries, fluorescent lights, medicines (controlled substances are not accepted), latex and oil-based paints, motor oil and oil filters, photo chemicals, propane tanks, solvents/adhesives, etc.

Facility also accepts a variety of electronic waste such as audio, video, office, and computer equipment for recycling. Also accepts CDs and DVDs, tapes, and vinyl records for recycling.

Open by appointment only during the following days/hours: Tuesdays through Fridays from 10:00 a.m. to 1:00 p.m. and on Saturdays at 8:00 a.m. Please call at least one day in advance to schedule an appointment.

In addition to hazardous waste, the facility accepts kitchen grease from households to be recycled. As much of the food residue as possible should be removed.
Materials Accepted