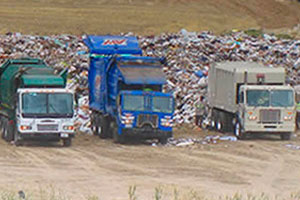 Trash and Recycling Haulers
This page lists the contact information for the different waste haulers in the area. If you need to subscribe to waste collection, request additional recycling or trash containers for collection, or send praise or a complaint, please contact the waste haulers directly.
The County contracts with the solid waste and recycling collection companies below to pick up trash, recyclables, and organic waste from your home. These waste haulers operate in local cities as well. You can view full details of Santa Barbara County's agreements with these entities here:
South Coast of Santa Barbara County:
MarBorg Industries
P.O. Box 4127
136 North Quarantina Street
Santa Barbara, CA 93140
Tel: (805) 963-1852
Fax: (805) 962-0552
www.MarBorg.com/
Unincorporated Areas of Lompoc Valley, Santa Ynez Valley, Santa Maria Valley:
Waste Management/Health Sanitation Service
1850 West Betteravia Road
Santa Maria, CA 93455
Tel: (805) 242-7937
Fax: (805) 922-4710
http://www.wm.com/facility.jsp?zip=93455
What if I live in a City?
For information specific to your city, please visit our local government contacts page.
Related Materials
Related Articles
November 08, 2019 by Leslie Robinson -

Recycle

December 15, 2017 by Leslie Robinson -

Trash

November 11, 2016 by Tom Chiarodit -

Clean-Ups

March 24, 2020 by Leslie Robinson

December 27, 2020 by Kaitlyn Haberlin

March 10, 2023 by Tori Kampmann