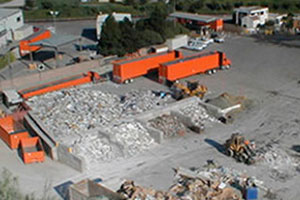 About Locations
Please contact locations directly if you have questions. Many sites are private companies and non-profits not affiliated with the County. Only they can answer all your questions.
Locations marked with a "*" are run by the County of Santa Barbara, creators of LessIsMore.org.
Waste Management
Address:
1850 West Betteravia Road
Phone:
Residents: (805) 922-9092; Businesses: (805) 242-7937
Hours: Monday through Saturday from 8:00 a.m. to 5:00 p.m.
Recycling/buyback facility accepts aluminum scrap, aluminum/steel/tin cans, clean aluminum foil, cardboard, paper, glass containers, magazines/junk mail, newspapers, and hard plastics numbers 1 through 7. Also accepted are scrap metals such as brass and bronze, cast iron, copper, steel, tin, and untreated wood and pallets.
Accepts mattresses and box springs, free of charge, up to five sets per day.
In addition, this facility accepts antifreeze, household and auto batteries, motor oil (including agricultural oil), oil filters, latex and oil-based paint (up to five gallons per visit, up to 20 gallons per day), and various types of electronics and small appliances for recycling.
Please note that household batteries are accepted for free from residents in the unincorporated areas and the city of Solvang, whereas a fee is charged for residents in other areas.
Materials Accepted