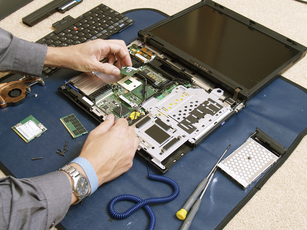 If it's broke, fix it!
When your computer starts to lag or stops working altogether, it may just need a quick fix. Find places to get your computer in tip-top shape here.
Repairing items you already own is not only good for the environment; it can save you money too!
If your computer's in need of a pick-me-up, check out the repair locations below.
Can I do it myself?
Computer repair is like car repair -- done right it can save you a bundle, and generate less trash too. Resources like ifixit.com can help make the job a lot easier. Just keep in mind that you're on your own if something goes wrong!
Where to go
All of Santa Barbara County (2)

Santa Barbara Area (6)
Related Materials
Related Articles