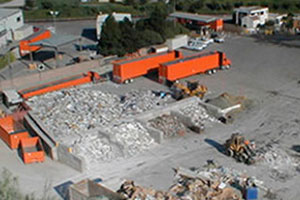 About Locations
Please contact locations directly if you have questions. Many sites are private companies and non-profits not affiliated with the County. Only they can answer all your questions.
Locations marked with a "*" are run by the County of Santa Barbara, creators of LessIsMore.org.
Goodwill Industries Orcutt
Address:
3486 Orcutt Road
Phone:
(805) 314-2624
Website:
www.goodwillvsb.org
Please note: This site is temporarily closed to the public due to COVID-19 precautions.
Accepts a wide variety of items for resale, including working and non-working electronics and small appliances, used textbooks and workbooks. No metal office furniture, large appliances, toys, infant car seats, mattresses and box springs, waterbeds, building materials, bicycle parts, gas powered yard tools, hazardous waste, or pianos/organs accepted.
Materials Accepted