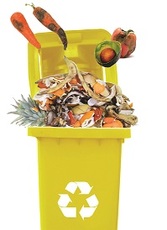 Business Food Scraps Collection
Reducing organic waste is a top priority for Californians and us here in Santa Barbara County. Cutting back on food waste and putting yard trimmings into our green bins are great ways to divert waste from the landfill. Find out more about yard waste recycling, composting, food waste reduction, and other ways to reduce organic waste in this section. Businesses can also get involved!
Does your business end up with leftover food scraps? Would you like that material to find a local reuse as compost? Are you willing to make the effort to see that happen?
If the answer is YES, contact us to learn more about our food waste collection service:
Unincorporated Areas (including areas of Isla Vista, Summerland, Montecito, Orcutt, Los Olivos, Santa Ynez, or Vandenberg Village): 805-882-3600 or use our contact form
City of Carpineteria: 805-684-5405
City of Santa Barbara: 805-564-5627
City of Goleta: 805-961-7565
City of Bulleton: 805-686-0137
City of Solvang: 805-688-5575
City of Lompoc: 805-875-8024
City of Santa Maria: 805-925-0951 ext. 7270
City of Guadalupe: 805-343-1340
You can also reach out to your waste hauler if you have questions about your current service:
MarBorg Industries: 805-963-1852
Waste Management: 805-242-7937
Staff will work with your business to:
Identify the amount of acceptable food scraps your business generates.
Provide guidelines to help your staff understand what materials go into the designated containers.
Analyze your trash bill to help your business add the new food collection service at minimal or no extra cost.
Assist with periodic monitoring and feedback to help keep the program on track.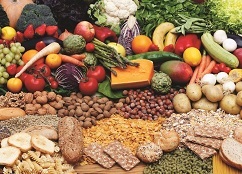 What will be collected under this program?
If your business is located in the cities of Santa Barbara, Goleta, Solvang, Buellton, the unincorporated areas of the Cuyama Valley, Santa Ynez Valley and South Coast here are your materials:
If your business is located in the unincorporated Lompoc and Santa Maria Valley's:
For helpful tips on reducing food waste, download our Food Forward booklet.
Remember, SB 1383 requires commercial business to recycle their organic waste.
Related Materials
Related Articles