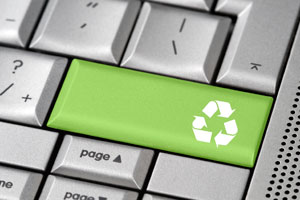 Electronic Waste Warning
If it plugs in, charges up, or takes batteries, it can't be disposed of in your trash because it could harm you or the environment. Find out about electronics regulations.
This section shows you how to recycle old electronic devices and related items like cables, DVDs and more.
Small Appliances

Has that old hand-held mixer finally seen its day? What about your breadmaker that's collecting dust, the one you swore you'd use every week to bake fresh, homemade loaves?
If you're ready to part with a small appliance, check out the recycling options below. Better yet, if it's still working, donate your item to a local thrift store or ask if a neighbor could use it.
Other reuse ideas are listed here.
Where to go
Related Materials
Related Articles