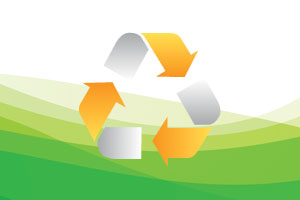 Welcome to LessIsMore.org
This site is the ultimate waste reduction resource for residents of Santa Barbara County. Knowing what to reduce, reuse and recycle can be tough. What goes where and why? For a quick answer, watch our video. You can also use our search tool to look up a particular item that you're not sure what to do with. Or peruse the tabs above to learn more about hazardous waste, electronics recycling, home composting and much more.
Need to know where you can take your hazardous waste, such as old paint, automotive fluids, and batteries, in Santa Barbara County? Look no further! This article covers all the hazardous waste basics. Read more...

Did you know that motor oil is totally recyclable? Motor oil collects heavy metals and other contaminants as it cycles through our engines. The recycling process cleans the oil and makes it good as new! Take your used oil in for recycling at one of many recycling locations throughout the County. Click here to learn more. Read more...

Click here to learn about the ReSource Center project and what it means for your and our community's waste. See the latest operations at the materials recovery facility and the completion of construction of the anaerobic digester. E-mail us at any time if you have questions about this project. Read more...
Read more articles