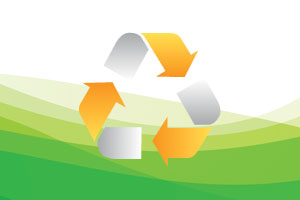 Welcome to LessIsMore.org
This site is the ultimate waste reduction resource for residents of Santa Barbara County. Knowing what to reduce, reuse and recycle can be tough. What goes where and why? For a quick answer, watch our video. You can also use our search tool to look up a particular item that you're not sure what to do with. Or peruse the tabs above to learn more about hazardous waste, electronics recycling, home composting and much more.
Now available, the Resource Recovery & Waste Management Division is providing direct online access for small businesses, qualified as Conditionally Exempt Small Quantity Generators (CESQGs), to request appointments for bringing materials to the Community Hazardous Waste Collection Center. Visit our CESQG Appointment Request page or visit our Businesses with Hazardous Waste page for more information. Read more...

June 01, 2022 by Kaitlyn Haberlin -

Recycle

AB 1276 builds on California's existing efforts to combat waste from single-use items. Providing food and beverage accessories only upon request to customers will significantly reduce unnecessary waste and save businesses and local governments money. Read more...

Used oil and oil filters are hazardous waste, but thankfully, they are completely recyclable when disposed of correctly! Don't dump your used oil and filters. Click here for recycling information and collection locations throughout the County. Read more...
Read more articles
Upcoming Events
September 17, 2022 -

Trash