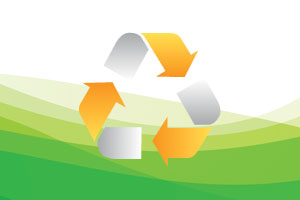 Welcome to LessIsMore.org
This site is the ultimate waste reduction resource for residents of Santa Barbara County. Knowing what to reduce, reuse and recycle can be tough. What goes where and why? For a quick answer, watch our video. You can also use our search tool to look up a particular item that you're not sure what to do with. Or peruse the tabs above to learn more about hazardous waste, electronics recycling, home composting and much more.
March 10, 2023 by Tori Kampmann

The RRWMD Annual Report for Solid Waste Management Services for Fiscal Year 2021/22 is now available! In this report, we discuss program updates, event recaps, and exciting information about the ReSource Center. Click here to check out the awesome programs that our team has been working on. Read more...

The newest edition of our "Less Is More" Waste Reduction Guide for Santa Barbara County is now available in hard copy and online. Essentially a printed version of our Less Is More website, the Guide provides tons of helpful information for local residents. Get your free copy today! Read more...

January 09, 2023 by Kaitlyn Haberlin -

Recycle

SPECIAL NOTICE: Waste collection service from residents and businesses in Montecito who are typically serviced on Tuesdays will be postponed to Saturday due to widespread flooding in the area. Click here for more updates from the RRWMD regarding recent weather events. Read more...
Read more articles