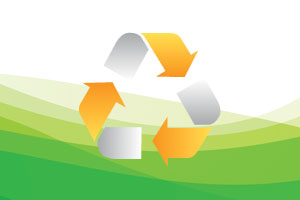 Welcome to LessIsMore.org
This site is the ultimate waste reduction resource for residents of Santa Barbara County. Knowing what to reduce, reuse and recycle can be tough. What goes where and why? For a quick answer, watch our video. You can also use our search tool to look up a particular item that you're not sure what to do with. Or peruse the tabs above to learn more about hazardous waste, electronics recycling, home composting and much more.
January 20, 2022 by Kaitlyn Haberlin -

Organics

What's the story with our yard waste and food scraps? Per new state laws, businesses and residents are required to participate in an organic waste recovery program beginning in January 2022. Fortunately, the County's long-standing organics recycling programs and new ReSource Center will ensure that our community achieves compliance with the new requirements. Read more...

December 23, 2021 by Kaitlyn Haberlin -

Organics

It's that time again! Either have your tree picked up by your trash hauler or drop it off at a free collection site. Just remember to cut trees over 6-feet tall and remove all ornaments, tinsel, and stands prior to recycling. Read more...

The Fiscal Year 2020-21 Annual Report for the Community Hazardous Waste Collection Center is now available for your reading pleasure. We are grateful for another year of providing these services to our community. As always, call us (805) 882-3602 for hazardous waste information. Read more...
Read more articles
Upcoming Events