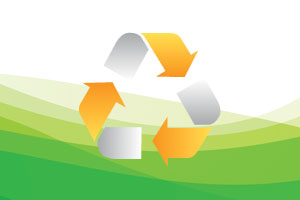 Welcome to LessIsMore.org
This site is the ultimate waste reduction resource for residents of Santa Barbara County. Knowing what to reduce, reuse and recycle can be tough. What goes where and why? For a quick answer, watch our video. You can also use our search tool to look up a particular item that you're not sure what to do with. Or peruse the tabs above to learn more about hazardous waste, electronics recycling, home composting and much more.
September 26, 2022 by Mackie Forgey -

Clean-Ups

Coastal Clean Up Day occurred on September 17 and took place at over 32 different sites across Santa Barbara County. The County's Resource Recovery and Waste Management Division is a proud partner of Explore Ecology, the local organizer of Coastal Clean Up Day. Check out this press release published by Explore Ecology to learn more about the event and its many successes. Read more...

September 12, 2022 by Tori Kampmann

Creek Week is an annual celebration of our creeks, watersheds, and the ocean, with many organizations hosting events to help build awareness and stewardship of the natural treasures of Santa Barbara, Goleta, and Carpinteria. Check out Resource Recovery and Waste Management Division's facilities that are available to tour. Read more...
Now available, the Resource Recovery & Waste Management Division is providing direct online access for small businesses, qualified as Conditionally Exempt Small Quantity Generators (CESQGs), to request appointments for bringing materials to the Community Hazardous Waste Collection Center. Visit our CESQG Appointment Request page or visit our Businesses with Hazardous Waste page for more information. Read more...
Read more articles