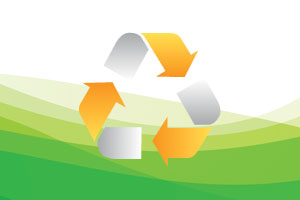 Welcome to LessIsMore.org
This site is the ultimate waste reduction resource for residents of Santa Barbara County. Knowing what to reduce, reuse and recycle can be tough. What goes where and why? For a quick answer, watch our video. You can also use our search tool to look up a particular item that you're not sure what to do with. Or peruse the tabs above to learn more about hazardous waste, electronics recycling, home composting and much more.
July 30, 2023 by Kaitlyn Haberlin -

Organics

We updated our Food Forward booklet and can't wait to show you! Food waste and food scraps can be easily diverted from the trash. Check out our booklet to find new ways to prevent food waste and learn about food in the waste stream. Buying less food, donating, composting… there are so many ways we can reduce food waste! Read more...

Used oil and oil filters are hazardous waste, but thankfully, they are completely recyclable when disposed of correctly! Don't dump your used oil and filters. Click here for recycling information and collection locations throughout the County. Read more...

CD's, DVD's, and unused audio and video cassette tapes are once again locally recyclable! For many years, local recycling options for these materials were limited. With streaming services now dominating the market, many folks want to recycle their old disks, but didn't have a place to go. Now, we can accept disks and other video […] Read more...
Read more articles