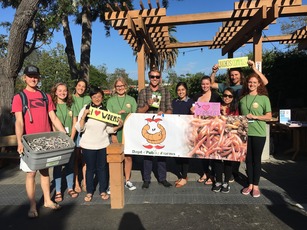 Free Compost Workshops
Composting is nature's way of recycling. Yard waste and food scraps are broken down and become food for plants.
Read about the County's free workshops here, or explore all of our backyard composting information.
Composting Question and Answer Sessions
County staff is available to answer all of your composting-related questions. Whether you're looking to keep food scraps out of the landfill (and reduce greenhouse gas emissions), learn helpful home composting tips, or have never heard of composting but are interested, these sessions are for you!
Upcoming Q&A Session:
WORKSHOPS HAVE BEEN POSTPONED DUE TO HEALTH CONCERNS. WE ARE WORKING ON PRODUCING AN ONLINE WORKSHOP WHICH WILL BE POSTED HERE.
If you miss the workshop in your community, more will be offered soon. Check back here for dates, times, and locations. Or you can send us an e-mail with the subject "Composting Workshop" by using our contact page. Please include your name and address.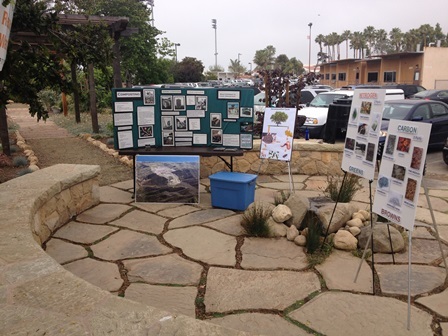 "My sincere thanks to everyone who attended one of the three backyard composting workshops that I conducted last spring.  I am excited that attendees left the workshops with a deeper knowledge of how to reduce waste and create valuable soil amendment in their backyards."
Sincerely,
Sam Dickinson, County Composting Specialist

What about private workshops?
If you have a group of seven or more people interested in composting, County staff can provide a private workshop. These are also free. Please use the contact page to send us a note, and we'll make the arrangements.
What if I just have a question or two?
Feel free to email or call Sam Dickinson, our composting specialist, at (805) 882-3618. It may take a couple of days for Sam to respond (he's a busy guy!), but he'll be sure to get back to you.
Also, don't miss our comprehensive backyard composting guide on our home composting page. Chances are you'll find your answer there.
Related Materials
Related Articles