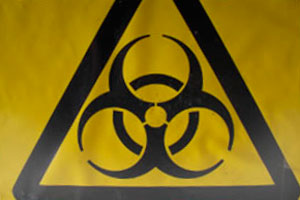 Hazardous Waste Warning
Wastes in this section are dangerous to you and the environment. Handle them carefully and dispose of them properly. Legally, households may not transport more than 15 gallons of wet or 125 pounds of dry hazardous materials. Read about the regulation.
Printer Cartridges
Don't you just love changing the cartridge in your printer and/or fax machine? Ink all over the place, hands stained for the rest of the day? Yeah, neither do we.
Good news: Empty ink and toner cartridges are highly recyclable. Some are refilled and used again for their original purpose while others are recycled for their plastic content.
More good news: Recycling the cartridges is super easy! Some companies let you mail back empty cartridges in the same box that you receive your new cartridge (a great example of product stewardship). If this isn't an option, set your cartridge aside and bring it to one of the free collection sites below.
Where to go
Related Materials
Related Articles