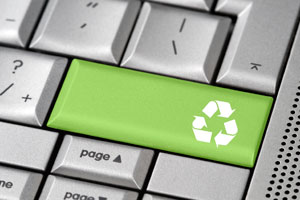 Electronic Waste Warning
If it plugs in, charges up, or takes batteries, it can't be disposed of in your trash because it could harm you or the environment. Find out about electronics regulations.
This section shows you how to recycle old electronic devices and related items like cables, DVDs and more.
Is your old X-Box gathering dust? Have a box full of old Sega cartridges? What about that stack of game DVDs that you haven't played in a while? You've come to the right place!
While you may no longer be interested in your old games, someone else may want to give them a try. Use the resources listed below to get your controllers, systems, and games to new homes.
What if it's broken?
If your games or systems are beyond repair, make sure to check out our Video Game Systems and DVD, CD Recycling pages.
Where to go
Related Materials
Related Articles