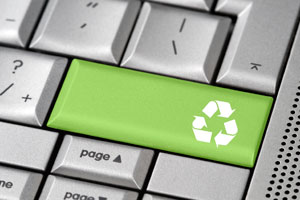 Electronic Waste Warning
If it plugs in, charges up, or takes batteries, it can't be disposed of in your trash because it could harm you or the environment. Find out about electronics regulations.
This section shows you how to recycle old electronic devices and related items like cables, DVDs and more.
Video Game Systems

If all those late nights playing Super Mario Brothers and Halo finally killed your Nintendo or Xbox, give your old system new life by recycling it at one of the collection centers below. Video game systems contain plastics and metals that can be used in new products (like maybe that PlayStation 3 you've been eyeing!).
What about my old video games?
If you're making the switch to a new gaming system, sell or donate your previously used games. Check out our Video Game Reuse page.
Where to go
Related Materials
Related Articles