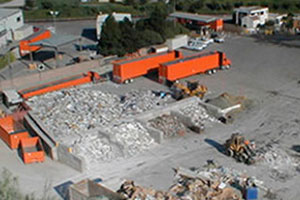 About Locations
Please contact locations directly if you have questions. Many sites are private companies and non-profits not affiliated with the County. Only they can answer all your questions.
Locations marked with a "*" are run by the County of Santa Barbara, creators of LessIsMore.org.
United States Postal Service
Address:
Website:
http://about.usps.com/what-we-are-doing/green/recycle.htm
Select post offices will provide free postage paid envelopes to allow consumers to mail back used inkjet cartridges, cell phones, PDAs, digital cameras, and other small electronics to be recycled. In addition, through its "Return for good" website, the USPS has partnered with MaxBack to enable consumers to receive money for recycling their newer model used cell phones, MP3 players, and tablets. MaxBack will quote a price and pay the postage for the consumer to send in these types of electronics to be reused or recycled. Upon receipt of the devices, MaxBack will inspect the item to verify its condition, clear a smartphone of all its data, and issue a payment.
Materials Accepted