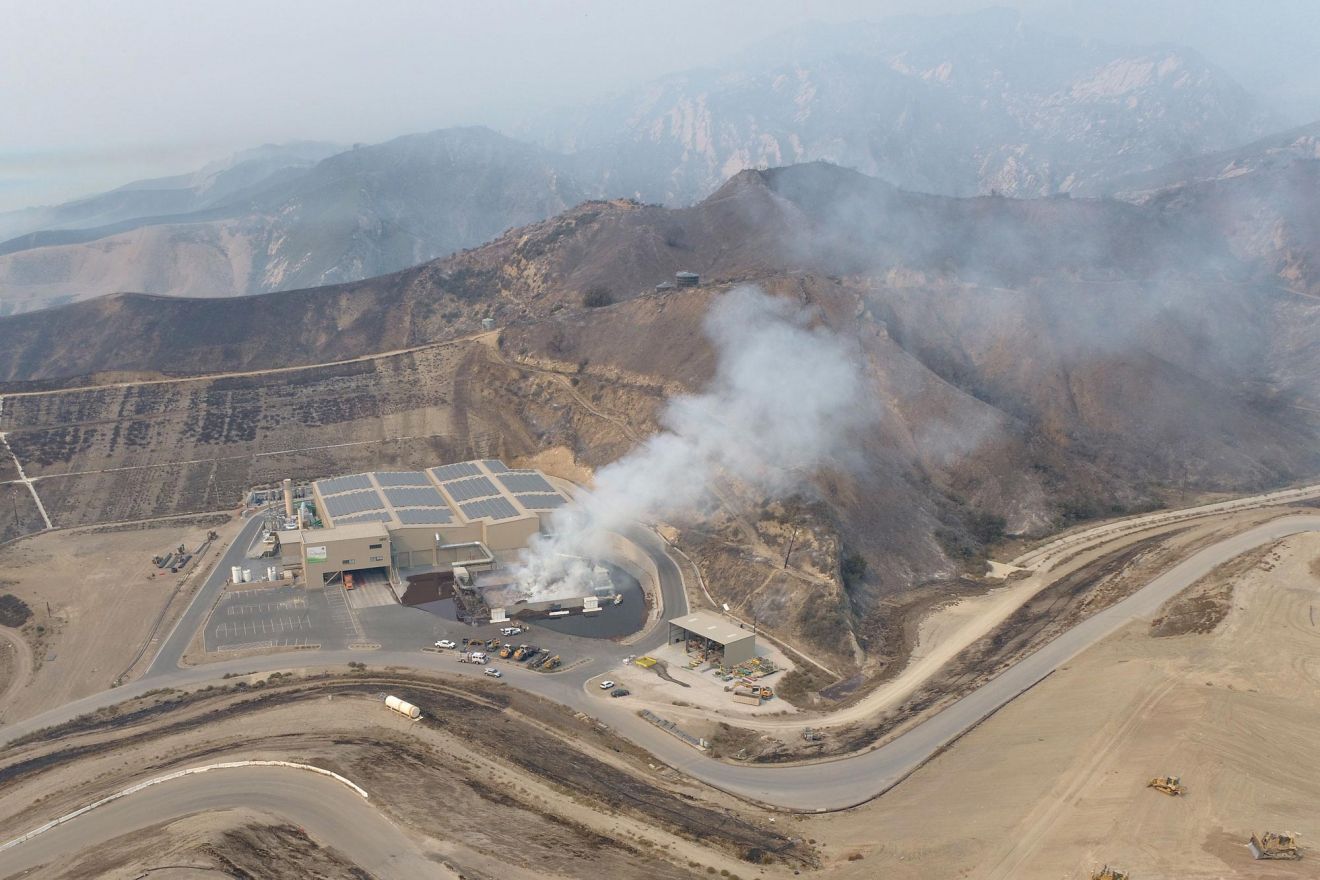 The Alisal Fire, which started on October 11, 2021, caused significant damage to the Tajiguas Landfill and the County's new ReSource Center. The fire damaged the landfill gas collection system, ignited wood chips in the Material Recovery Facility's (MRF's) biofilter, and burned the green waste and mulch pad. Unfortunately, we are unable to open the facility until these systems are repaired. We hope to open the facility fully in one month. Currently, waste is being transported to Ventura County.
The biofilter was heavily damaged and will require a significant amount of repairs. The biofilter is an uncovered concrete structure filled with wood chips that receives and filters air from inside the MRF. County Fire managed the ignited wood chips and protected the MRF from the flames. The biofilter smoldered for days. County staff are continually assessing the damage to the biofilter and the facility. Fire crews eventually had to cut through the concrete wall to open up the biofilter to extinguish the fire and remove debris (photo below).

County staff are also assessing damage to the landfill. In addition to the biofilter, the Alisal Fire damaged drainage, landfill gas collection systems, and heavy equipment. The damages to the landfill gas collection system are a priority for our department because we can't open the facility until the landfill gas can be safely contained. Contractors are already onsite working to repair the system.
The new MRF and Anaerobic Digester (AD) are currently intact. The waste management structures are equipped with indoor and exterior fire suppression equipment, fire hydrants, and two water tanks that hold up to 300,000 gallons. You can see how close the fire got to the AD in the photo below.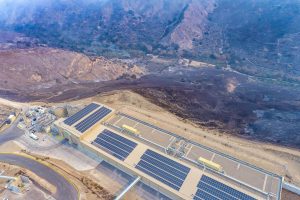 The County has implemented a contingency plan, and facilities in Ventura County will manage waste collected in the area on a short-term emergency basis. Waste collection services for residents and businesses will continue as usual, and the South Coast Recycling and Transfer Station remains open to serve the public. Santa Barbara County Public Works would like to thank the County Fire crews that entered the landfill at the start of the Alisal Fire and remained on scene to bravely defend the facility.
Related Materials
Categories
Archives
Authors
Tags