Articles by month: August 2017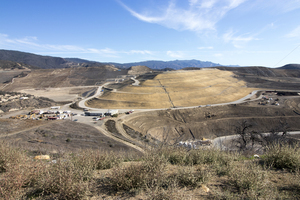 On August 30th the County Planning Commission will review proposed changes to the design of the Tajiguas Resource Recovery Project. The new design moves all structures out of the Coastal Zone while still meeting all of the project's original environmental goals, including reduction of greenhouse gases, production of green energy, and enhanced recycling.
Read more...
The Solid Waste Association of North America (SWANA) recently awarded its Silver Excellence Award in Integrated Solid Waste Management to the County's Resource Recovery and Waste Management Division. The annual SWANA awards recognize outstanding programs and facilities nationwide that advance the economically and environmentally sound management of solid waste.
Read more...
Categories
Archives
Authors
Tags