Articles by month: February 2013
The Resource Recovery and Waste Management Division's office in downtown Santa Barbara was recently certified as an official Green Business through the Green Business Program of Santa Barbara County. The program recognizes businesses that go above and beyond to protect, preserve, and improve the environment.
Read more...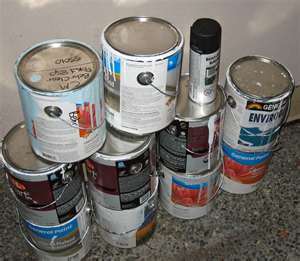 Now when you go to buy new paint, you may be able to bring your old paint back to the same location. In October 2012 seven paint retailers in Santa Barbara County began participating in a new collection program operated by the industry group PaintCare. Residents, as well as qualifying businesses, are able to use the drop-off sites at no charge.
Read more...
Categories
Archives
Authors
Tags