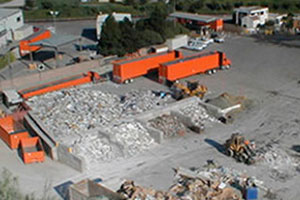 About Locations
Please contact locations directly if you have questions. Many sites are private companies and non-profits not affiliated with the County. Only they can answer all your questions.
Locations marked with a "*" are run by the County of Santa Barbara, creators of LessIsMore.org.
Central Coast Super Thrift Store
Address:
306 North Broadway
Phone:
(805) 357-1214
Website:
http://centralcoastrescuemission.org/index.php/en/
Accepts jewelry, decorative items, art work and collectibles, china, crystal, toys, small appliances, commercially prerecorded CDs and DVDs, and laptop computers in working condition are accepted. No other audio, video, or office equipment, or mattresses, water beds, bookcases, blinds, drapes, rods, or carpeting accepted. Small pieces of furniture weighing less than 60 pounds will be accepted.
Materials Accepted