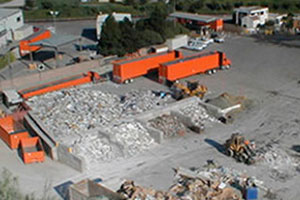 About Locations
Please contact locations directly if you have questions. Many sites are private companies and non-profits not affiliated with the County. Only they can answer all your questions.
Locations marked with a "*" are run by the County of Santa Barbara, creators of LessIsMore.org.
Main Thrift Store
Address:
215 West Main Street
Phone:
(805) 347-1233
Accepts a variety of materials such as the following: art and craft supplies, books, ceramics, clothing, furniture, household goods, jewelry, musical instruments, small appliances, sporting goods, toys, and games, and commercially produced audio and video compact disks, DVDs, and tapes. Also accepts various types of working electronics and small appliances such as computers, monitors, televisions, printers, copiers, fax machines, multi-purpose machines, CD and DVD players, VCRs, toasters, hair dryers, electric toothbrushes, and shavers. No mattresses accepted. Open Monday through Saturday from 9:00 a.m. to 6:00 p.m. and on Sundays from 10:00 a.m. to 5:00 p.m.
Materials Accepted