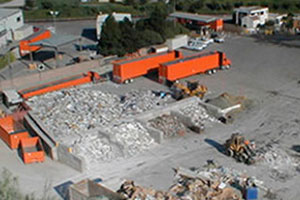 About Locations
Please contact locations directly if you have questions. Many sites are private companies and non-profits not affiliated with the County. Only they can answer all your questions.
Locations marked with a "*" are run by the County of Santa Barbara, creators of LessIsMore.org.
Alpha Thrift Store
Address:
700 North Milpas Street
Phone:
(805) 964-1123
Website:
http://www.alphasb.org/thriftstores.html
Accepts a variety of materials for resale, including small appliances. No electronic equipment containing cathode ray tubes is accepted. Also, beds, baby cribs, child car seats, built-in cabinets, textbooks, encyclopedias, exercise equipment, large desks, pianos, organs, carpeting, ping pong tables, or curtain rods are not accepted. Also, no large outdoor plastic toys, unframed glass/mirrors, built in appliances, mattresses, bed frames/headboards, vehicular batteries, or hazardous waste are accepted.
Materials Accepted