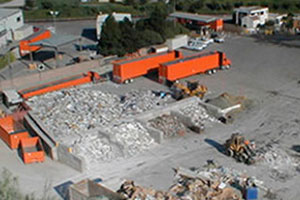 About Locations
Please contact locations directly if you have questions. Many sites are private companies and non-profits not affiliated with the County. Only they can answer all your questions.
Locations marked with a "*" are run by the County of Santa Barbara, creators of LessIsMore.org.
Unity Shoppe
Address:
1219 State Street
Phone:
(805) 564-4402 (store) or (805) 965-4122 or (800) 252-8542 (food)
Website:
http://www.unityshoppe.org/
Accepts donations from South Coast communities of unprepared food such as canned soups, tomatoes, meats, beans, fruits, and vegetables, and other food items such as dried milk, beans, pasta, and rice. Other food items needed are cake mixes, flour, sugar, juices, cereal/oatmeal, jello/pudding, peanut butter, bread, and tortillas. Also accepts donations of clothing such as jeans, t-shirts, coats, sweaters, sweat shirts, shoes, and blouses. Other items especially needed for seniors are pajamas, powder, radios, clocks, robes, and chocolate candy. Among other items accepted are children's books, working electronic (office, audio, video, computer) equipment, small appliances, household goods, jewelry, and toys. The Unity Shoppe accepts donations on Monday through Friday from 10 a.m. to 6 p.m. No bicycles, musical instruments, or audio or video cassette tapes accepted.
Materials Accepted