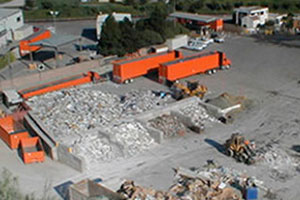 About Locations
Please contact locations directly if you have questions. Many sites are private companies and non-profits not affiliated with the County. Only they can answer all your questions.
Locations marked with a "*" are run by the County of Santa Barbara, creators of LessIsMore.org.
Alpha Thrift Store
Address:
5949 Hollister Ave
Phone:
(805) 964-1123
Website:
http://www.alphasb.org/thriftstores.html
Accepts a variety of materials from South Coast communities such as arts and craft supplies, books, ceramics, clothing, furniture (including bed frames and lateral file cabinets in good resalable condition), household goods, jewelry, musical instruments, sporting goods, small appliances in working condition (e.g. toasters, hair dryers, shavers, electric toothbrushes), toys, games, and commercially produced compact disks, DVDs, and audio and video tapes. Various types of electronic equipment in working condition are also accepted (e.g. computers, monitors, televisions, printers, copiers, fax machines, scanners, CD and DVD players, VCRs, and speakers). Electronic equipment containing cathode ray tubes will not be accepted. Facility also does not accept beds, baby cribs, child car seats, built-in cabinets, textbooks, encyclopedias, exercise equipment, pianos, organs, ping pong tables, or large desks. Also, no large outdoor plastic toys, unframed glass/mirrors, magazines, built in appliances, mattresses, headboards, carpeting, vehicular batteries, or hazardous waste are accepted.
Materials Accepted