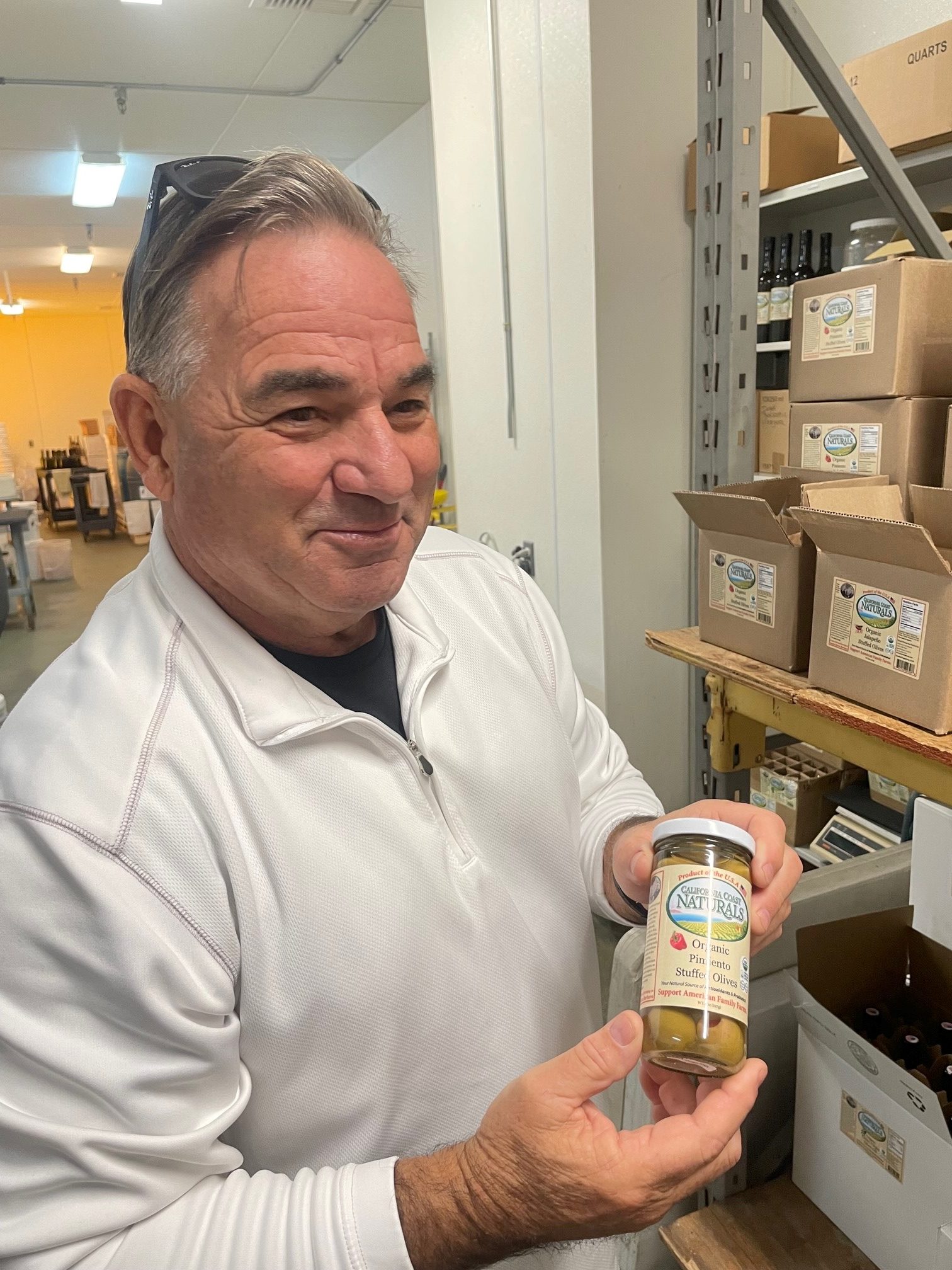 CA Coast Naturals is a family owned and operated businesses hidden on the Gaviota Coast. The Makela family has been growing olives for over 40 years; however, the family's history with local farming goes much further back. Craig Makela, the President and owner of CA Coast Naturals and Oleavicin, is the great grandson of the very first olive and grape grower in Santa Barbara. They know a thing or two about olives and what it takes to be a sustainable business here on the South Coast. Not a thing goes to waste on the Makelas' farm.
Firstly, the Makelas own two companies, CA Coast Naturals and Oleavicin. CA Coast Naturals includes a line of various flavors of local olives and olive oils. Oleavicin is a medical company that uses olive leaves as a main ingredient in salves and lip balms that act as cold sore and shingles treatments.
CA Coast Naturals' olives and olive oil come straight from the Makelas' farm. In Craig's words, olives never learned how to be an edible fruit, so they need our help. Olives are stored in salt and water to pull the bitterness out. This process, as well as any other flavoring, all takes place on-site. Keeping the operation on-site helps reduce fuel usage from transportation.
CA Coast Naturals also collects bottles and jars from past customers for reuse and repackaging in future olive and oil batches. Customers can even get a discount on their next purchase by returning their jars and bottles to their booth at the farmer's market.
The Makelas also reduce waste by creating their other product, Oleavicin. These lip balms and salves are made with olive leaves. There is no part of the olive tree going to waste here! Olive leaves are ground and mixed with other ingredients to create these products. As with the olive oil, these products are made right on-site on the Gaviota Coast.
The Makela farm employs various other sustainable methods. Two cows, ten chickens, and even two tortoises help eat any organic waste on the farm and help fertilize the plants as they go about their business. This also helps the native plants that are used as natural cover crop. Organics that the animals don't get to are added to a compost pile.
Items like cardboard and other packaging materials are reused or stored onsite until they can be reused or donated. Even the wood from olive trees is used for firewood, furniture, and decor!
Additionally, products are donated when they are near their expiration date and cannot be sold. The Makelas have a great record of donating to the Foodbank and Veggie Rescue. CA Coast Naturals joined the Santa Barbara County Regional SB 1383 Food Recovery Network in 2022.
Cindy Makela commented that these recycling and waste reduction initiatives have helped them save money on their trash bill by being able to reduce their trash service. This is great advice for anyone looking to "right-size" their waste service.
We are so thankful to have the Makela Family and the CA Coast Naturals and Oleavicin teams as a great example of sustainable waste management. You can find them online at the addresses below or at the Santa Barbara Farmer's Market.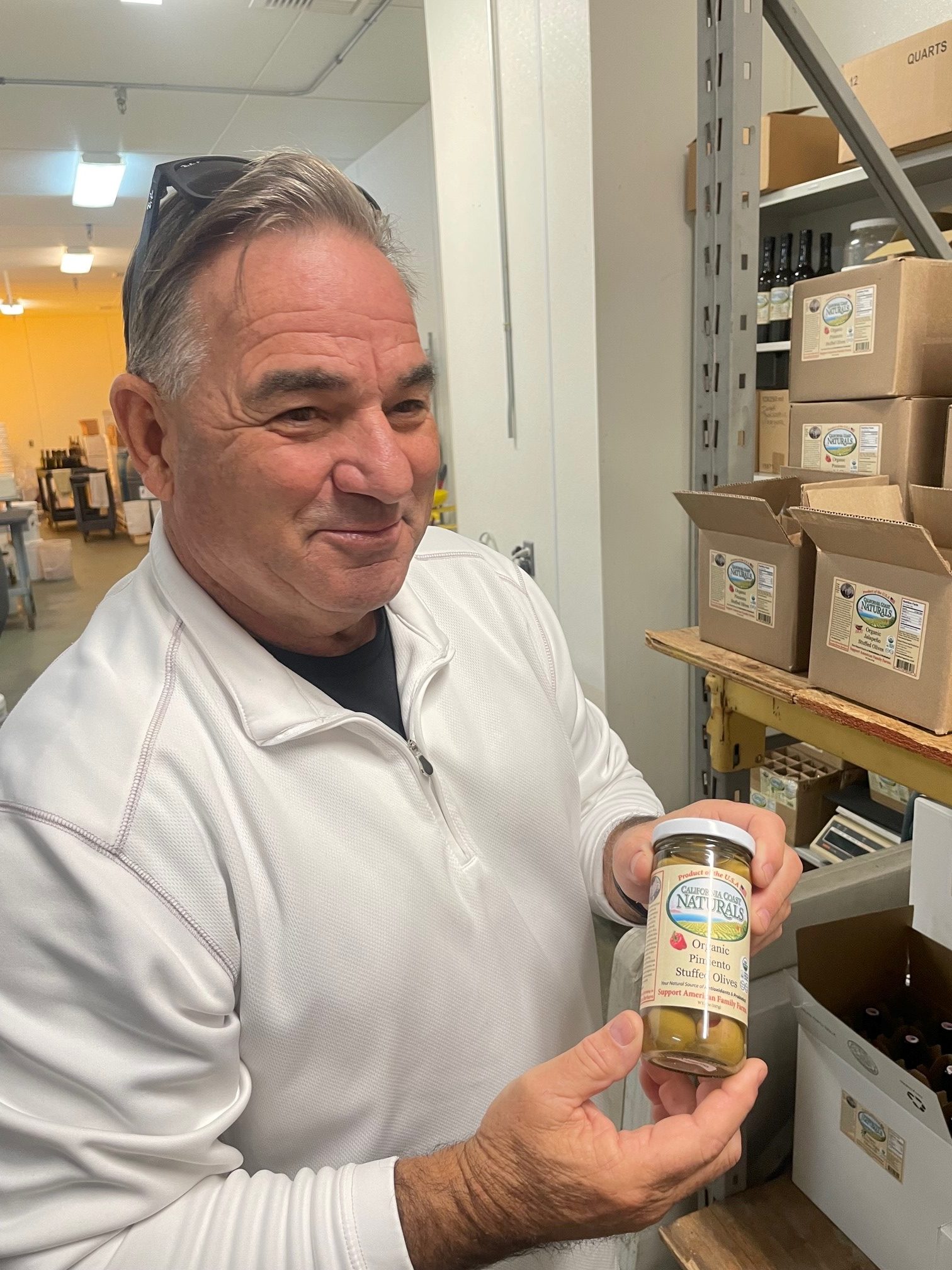 Categories
Archives
Authors
Tags