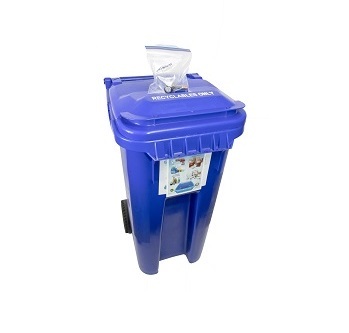 Battery recycling is a simple way to make a big difference. Recycling your batteries keeps hazardous waste out of landfills, reduces the need to mine for virgin materials, and reuses valuable resources. Celebrate National Battery Day this February 18 by learning more about how battery recycling helps sustain the planet.
Folks that live in the unincorporated area of the County or in the cities of Buellton, Goleta, Santa Barbara, and Solvang can recycle their batteries right at home. Just follow the steps below:
Place the batteries in a zip-top plastic bag
Put the bag on top of (not inside) your recycling container on your normally scheduled recycling collection day
For rechargeable batteries, please tape the ends of each battery with clear tape so that the battery poles are not exposed (you can skip this step with single-use batteries)
Check out these videos made by Call 2 Recycle for more information on battery recycling and safety.
Related Materials
Categories
Archives
Authors
Tags