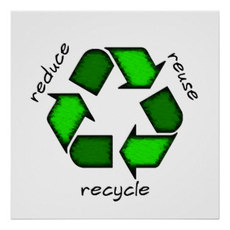 Reduce, Reuse, Recycle
Timeless wisdom when it comes to waste issues.
Keeping stuff from being thrown away doesn't start with recycling. Find ways to reduce your trash. Look for ways to reuse or repair items that still function. Explore recyclable items that can't go into your blue bin.
Sporting goods include everything from surfboards to cleats to tennis rackets and football pads. Some local shops accept a wide variety of sporting equipment (such as Play it Again Sports), while others specialize in one or two key items (like Channel Island Surfboards).
Check the retailers in your area to see what they'll accept. We try our best to keep this information up to date, but if you discover something we don't list, please contact us and let us know.
Where to go
Related Materials
Related Articles