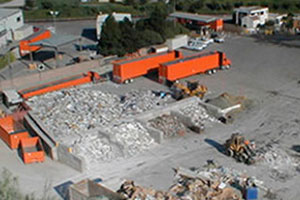 About Locations
Please contact locations directly if you have questions. Many sites are private companies and non-profits not affiliated with the County. Only they can answer all your questions.
Locations marked with a "*" are run by the County of Santa Barbara, creators of LessIsMore.org.
Santa Barbara Thrifty Shopper Thrift Store
Address:
609 E Haley St
Phone:
(805) 966-9659 (thrift store donations); 965-7045 (food donations)
Accepts from South Coast communities a variety of different items for resale, including working small appliances, linens, pictures and frames, roll-away beds, and fireplace equipment. Also accepts large appliances such as washers, dryers, refrigerators, freezers, stoves, ovens, and air conditioners.
No computer, office, audio, or video equipment accepted. Also, no toys, games, baby furniture, car seats, or school supplies accepted.
For food donations, please call 965-7045.
Materials Accepted