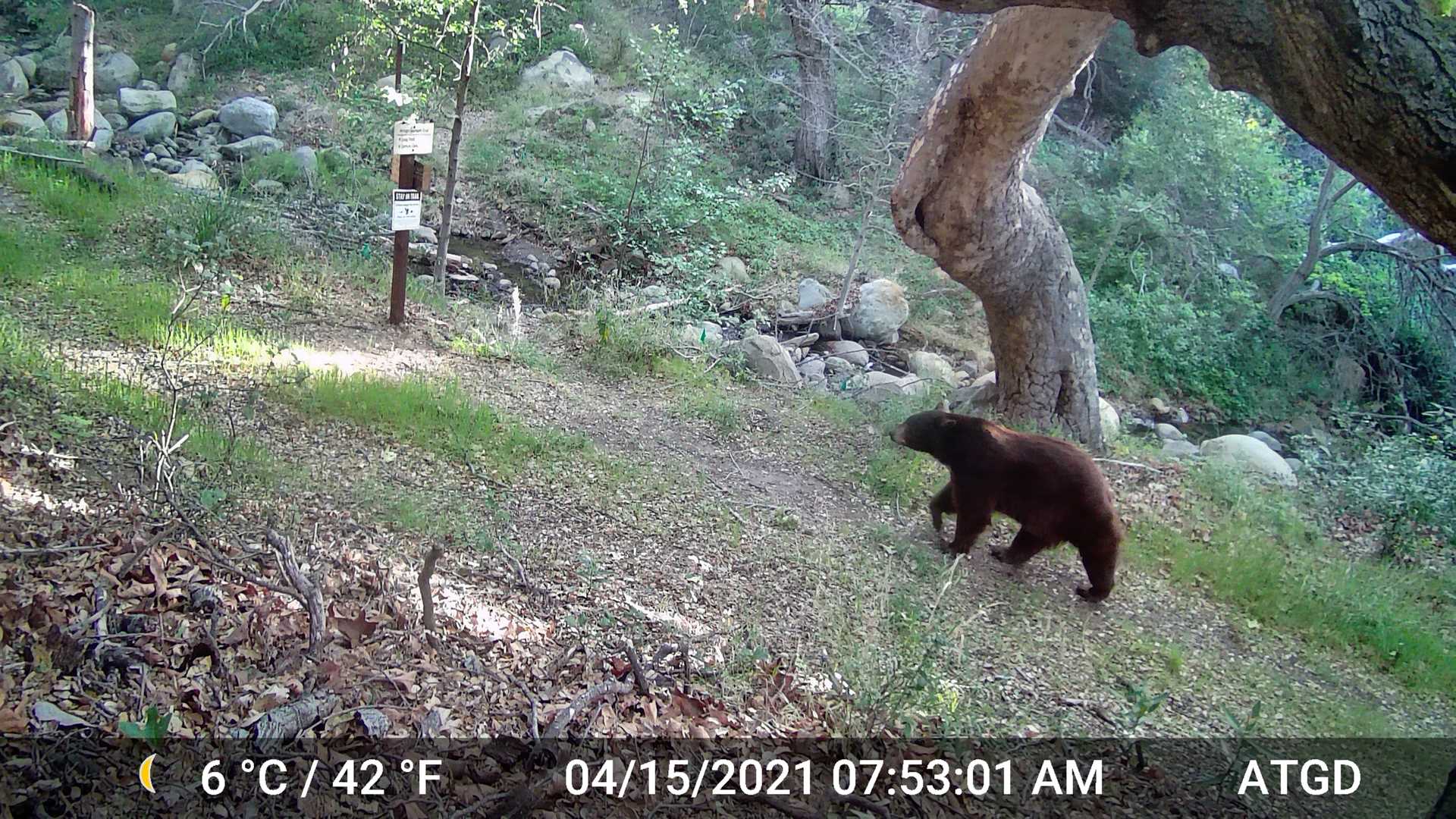 Baron Ranch is a wonderful place to hike and enjoy Santa Barbara County's local flora and fauna. Bugs, birds, and small mammals are abound, but did you ever think that a mountain lion or bear would be on the same trail as you? Check out some pictures below!
Santa Barbara County is home to mountain lions, bears, bob cats, foxes, coyotes and more. It's important to be aware of the animals that we share our local wildlands with. Never disturb, feed, or touch any animals you see on the trail. We are visiting their home when at Baron Ranch, so we have to treat it with respect.
Click here to view an entire library of wildlife photos captured at Baron Ranch. 
If you have never been, Baron Ranch is a beautiful slice of the Central Coast that is open to hiking, wildlife viewing, and bird watching. This land is owned and operated by the Resource Recovery and Waste Management Division (RRWMD). This land has been restored and is maintained by the RRWMD in partnership with the County Parks Department. The trail is open to the public.
Learn more about the Arroyo Quemado Trail here. 
Learn more about Baron Ranch here. 
Learn more about our restoration efforts here. 
Categories
Archives
Authors
Tags