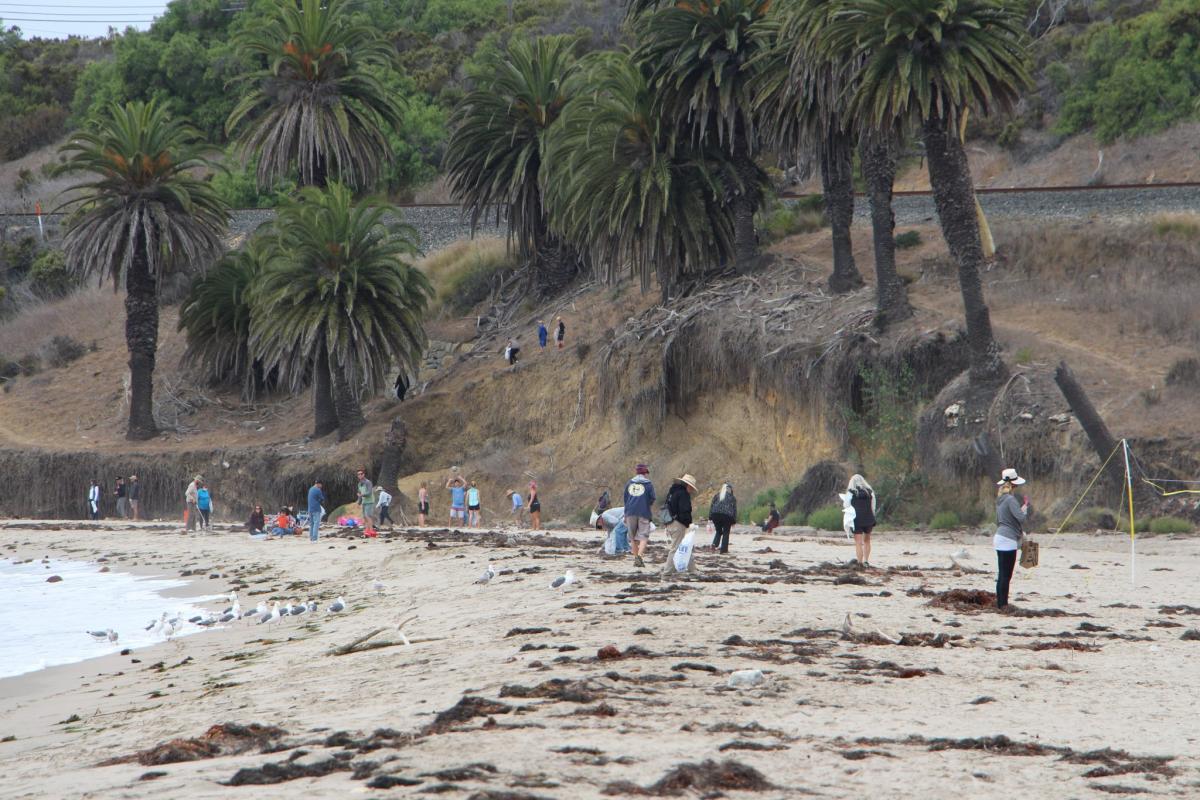 6,104 Pounds of Waste Removed From Local Beaches!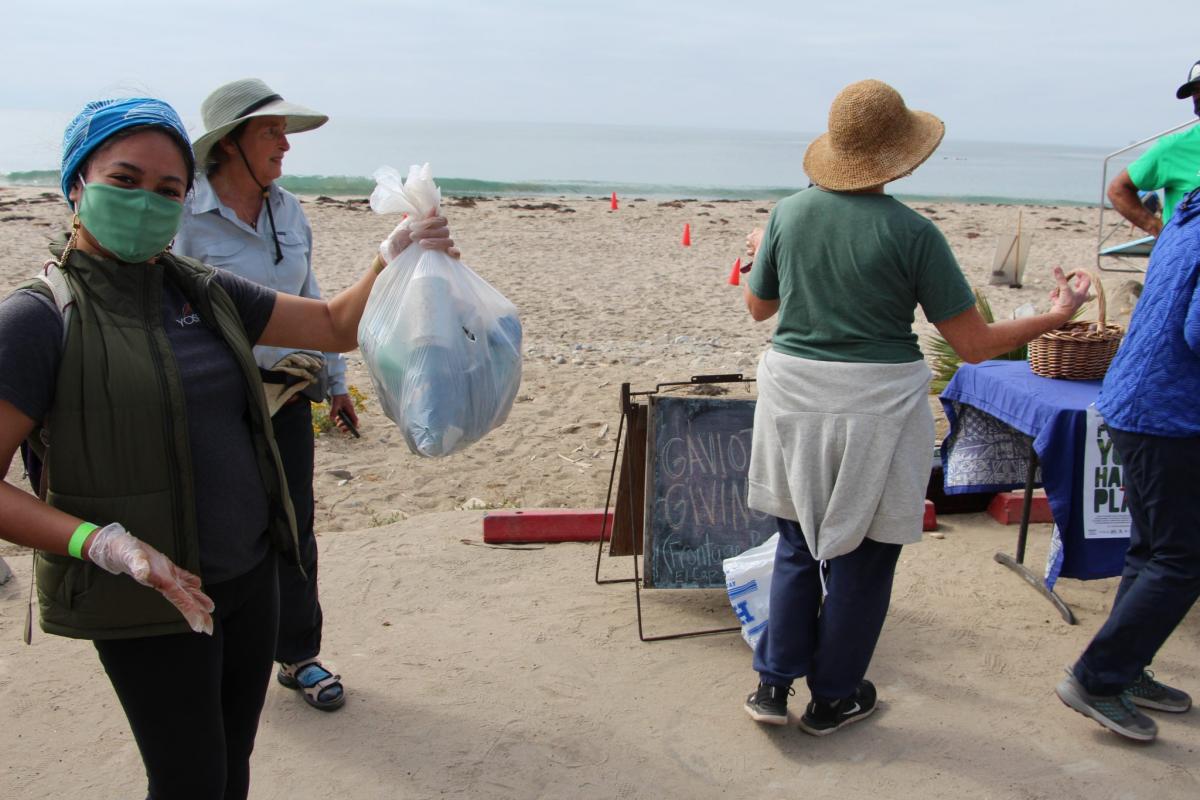 Thank you Santa Barbara County residents for your help cleaning our waterways and beaches for Coastal Cleanup Day 2021.
Over 1,287 volunteers showed up for Coastal Cleanup Day on Saturday, September 18th at 28 sites throughout the County. These dedicated community members picked up an impressive 5,211 pounds of trash and over 892 pounds of recyclables for a total of 6,104 pounds, or 3.05 tons of waste! Altogether, they covered about 42 miles at sites ranging from Rincon Beach Park to Guadalupe Dunes.
Coastal Cleanup Day is part of a much larger international event. With 50% of the cleanup sites reporting, the statewide count stands at 21,000 volunteers and climbing. These volunteers picked up 153,281 pounds of trash and an additional 9,256 pounds of recyclable materials, for a total of 162,538 pounds or more than 81 tons.
Jill Cloutier, PR Director for Explore Ecology, who helped organize the local event, says, "This year's Coastal Cleanup was so inspiring! I visited Refugio State Beach on Saturday and was amazed to see volunteers there pick up over 485 pounds of litter. It was incredible to see the dedication of the Site Captains and the many community members who chose to spend their Saturday morning taking action."
Next year's Coastal Cleanup Day is scheduled for Saturday, September 17, 2022.
For volunteers who don't want to wait until next year to participate in a beach cleanup, Explore Ecology sponsors monthly beach cleanups, on the 2nd Sunday of every month from 10:00 pm to 12:00 pm at Arroyo Burro Beach.
Statewide, Coastal Cleanup Day is presented by the California Coastal Commission. In Santa Barbara County, the event is organized by The County of Santa Barbara Resource Recovery and Waste Management Division and Explore Ecology with support from Project Clean Water, the Cities of Santa Barbara, Goleta, and Solvang, and the help of many non-profits, businesses, and generous individuals.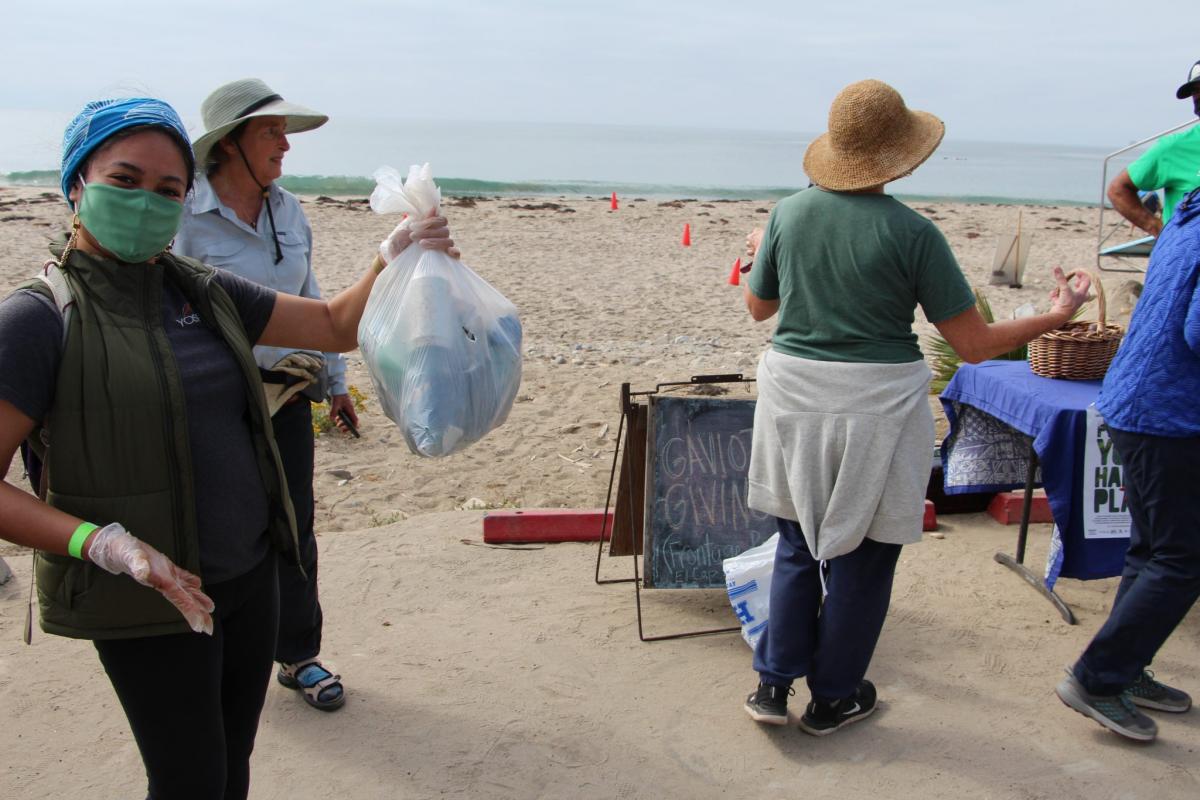 Related Materials
Categories
Archives
Authors
Tags