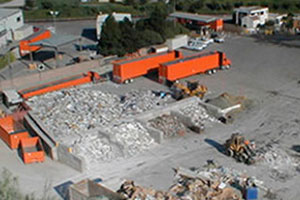 About Locations
Please contact locations directly if you have questions. Many sites are private companies and non-profits not affiliated with the County. Only they can answer all your questions.
Locations marked with a "*" are run by the County of Santa Barbara, creators of LessIsMore.org.
The Compact Disc Recycling Center of America
Address:
68E Stiles Road
Phone:
(603) 894-5553; Fax: (603) 898-4319
Website:
www.cdrecyclingcenter.org
Email:
info@cdrecyclingcenter.org
This center is temporarily closed. Please check back for more updates. Accepts compact disks [CDs] and digital video disks [DVDs], floppy disks, cell phones, and ink jet cartridges from consumers and businesses for recycling. In addition, the company will recycle the jewel case and the paper sleeve for recycling if they are separated. Disks that have been shredded may be mixed in with intact disks.
Materials Accepted