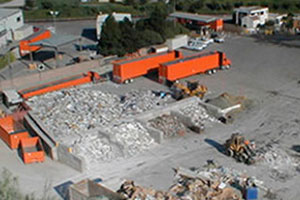 About Locations
Please contact locations directly if you have questions. Many sites are private companies and non-profits not affiliated with the County. Only they can answer all your questions.
Locations marked with a "*" are run by the County of Santa Barbara, creators of LessIsMore.org.
*Community Hazardous Waste Collection Center
Address:
University of California, Environmental Health and Safety Building, Building 565, Mesa Road
Phone:
(805) 882-3602
Detailed Driving Directions CLICK HERE

From 101 South

, exit at Los Carneros Road and make a right. Continue on Los Carneros until you reach Mesa Road. Make a left on Mesa Road and continue to go straight through the first stop sign. After the stop sign, the Center will be the second driveway on the right. Look for the sign that says "Community Hazardous Waste Collection Center" and pull into the driveway.

From 101 North

, take the Highway 217 exit toward UCSB. Once on campus, veer to the right on to Mesa Road. After going through three stoplights, the Center will be on the left side. Look for the sign that says "Community Hazardous Waste Collection Center" and pull into the driveway.
The Community Hazardous Waste Collection Center accepts a variety of
hazardous waste
, such as antifreeze, batteries, motor oil, oil filters, cleaners, paint, fluorescent lights, solvents, propane tanks, pesticides, and more, from South Coast communities. Kitchen grease from households is also accepted. As much residue as possible should be removed.
Household Hazardous Waste
Please note that the Center is only available to residents in the cities of Goleta, Santa Barbara, and Solvang and those living in the unincorporated areas of the County.
As of March 2022, residents are required to show proof of residency with either a driver's license, utility bill, or car registration.
Residents may only transport 125 pounds of solid waste or 15 gallons of liquid waste per trip. Residents carrying more than this may be turned away. FREE asbestos bags are available from the Resource Recovery & Waste Management Division office, located at 130 East Victoria Street, Suite 100, Santa Barbara, CA 93101, (Monday through Friday, 8:00 a.m. to 4:30 p.m.) or the Community Hazardous Waste Collection Center during normal business hours for homeowners doing their own abatement. Call (805) 882-3602 ahead of time to obtain a supply of bags. Before dropping off asbestos at the Community Hazardous Waste Collection Center, you must follow specific bagging procedures. For imagery instructions, check out our asbestos guidelines here. If you need to dispose of Non-Friable asbestos at the Tajiguas Landfill, download our permit application for further instructions. More information is listed below. Please take safety precautions while handling asbestos, or reach out to a professional.

Days and Hours of Operation

Closed during rain and major holidays, including the weekends closest to Thanksgiving, Christmas, and New Year's. Please call (805) 882-3602 in advance of those occasions to determine whether or not the Center will be open.
Households may dispose of hazardous waste on Saturdays from 9:00 a.m. to 3:00 p.m. and on Sundays from 11:00 a.m. to 3:00 p.m. No appointments are necessary for households.

Businesses and all non-households (including churches and nonprofit organizations) that qualify as a Conditionally Exempt Small Quantity Generator (CESQG) may use the collection center on Fridays by appointment only. Please visit our CESQG Appointment Request page to schedule an appointment.

Note that Lompoc and Santa Maria businesses are not eligible, since each of those cities offers a CESQG program of its own.
Business Fees
Fees are charged for all non-residential use of the center. For details visit our
Business Hazardous Waste page
. Please note that businesses must obtain a federal or State EPA ID number before shipping hazardous waste to a recycling or disposal facility. For information on obtaining an ID number, please click
here
.
Annual Report
Check out our latest Hazardous Waste Program Annual Report by
clicking here
.
Materials Accepted