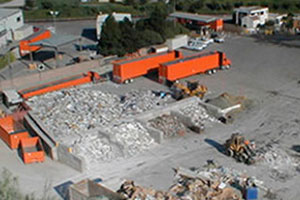 About Locations
Please contact locations directly if you have questions. Many sites are private companies and non-profits not affiliated with the County. Only they can answer all your questions.
Locations marked with a "*" are run by the County of Santa Barbara, creators of LessIsMore.org.
Vandenberg Air Force Base Materials Diversion Center
Address:
Building 11510, 1205 Utah Avenue
Phone:
(805) 605-1143
Open to base personnel only. Hours of operation are Monday through Friday from 8:00 a.m. to 4:00 p.m. Facility accepts printer cartridges, aluminum scrap, brass and bronze, cast iron, copper, metals (other than cans), and untreated wood and wood pallets for recycling.
Materials Accepted