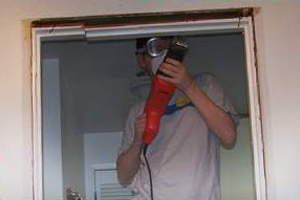 Why visit the dump? Choose to reuse!
Several area businesses specialize in taking and reselling the same materials that the big box stores carry, with one big difference:

The items they have are ready for reuse!
For all you Do-It-Yourselfers out there and anyone doing a remodel, check this out. Some of our local businesses and non-profits specialize in salvaging and reselling usable materials from demolitions and remodels.
You can drop off unwanted but usable home improvement items or buy materials that others have brought in. Most materials are less expensive than at retails stores, so everybody wins!
What materials are we talking about?
We're talking about a wide range of materials, from small pieces of hardware and piping to large doors and chandeliers. Here's the short list:
Windows and doors
Blinds and shutters
Bathroom and kitchen fixtures
Lighting fixtures
Hardware
Cabinets and shelves
And more!
If you're looking for a specific item, we recommend calling ahead of time.
Are the materials in good condition?
For those delivering supplies, remember that these companies want usable material. If it needs a new coat of paint or minor restoration, it should be fine. But don't try to drop off your broken windows or smashed cabinets; those should be disposed of as trash.
For buyers, most of the goods are usable as is. Some may need a new paint job. Others may require a bit more restoration. The nice thing is you can check it out before you buy! And because there are so many different sources of materials, the selection can't be beat.
Where to go
All of Santa Barbara County (5)

Santa Barbara Area (2)

Goleta & UCSB Area (1)

Lompoc Valley & VAFB (2)

Santa Maria Valley (1)

Outside Santa Barbara County (3)
Related Materials
Related Articles
November 08, 2019 by Leslie Robinson -

Recycle

July 13, 2020 by Kaitlyn Haberlin