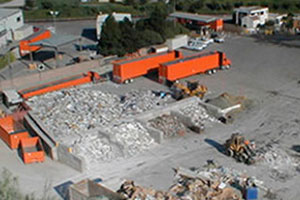 About Locations
Please contact locations directly if you have questions. Many sites are private companies and non-profits not affiliated with the County. Only they can answer all your questions.
Locations marked with a "*" are run by the County of Santa Barbara, creators of LessIsMore.org.
Habitat for Humanity of Northern Santa Barbara County ReStore
Address:
2039 Preisker Lane, Unit B
Phone:
(805) 928-5399; (805) 928-8108 fax
Website:
https://habitatnsbc.org/restore-santa-maria/.
Accepts donations of home remodeling/improvement items such as appliances less than seven years old that are clean and in working condition; blinds; shutters; windows; doors; cabinets with all doors; counter tops with minimal chips and damage; sinks; low-flow toilets (no rust marks, stains, or chips); plumbing fixtures, parts, and supplies; lamp fixtures; shelves; filing cabinets; hardware; lumber at least four feet and at least half sheet if plywood; roofing (full bundles or rolls); tools, etc. that are sold to the general public at discount prices.

Also accepts flooring such as new vinyl tile, linoleum, ceramic tile, and hardwood flooring. Drop-in hours are 10:00 a.m. to 2:00 p.m. on Thursdays, Fridays, and Saturdays.
Materials Accepted